Nuclear Pollution
OUT WEST ROUNDUP | Lawsuit says EPA didn't protect Montana rivers from pollution | Quick Hits
MONTANA
Lawsuit: EPA fails to protect Montana rivers from pollution
BILLINGS — A conservation group has filed a lawsuit against US environmental officials for alleged failure to intervene after the Montana Legislature rolled back longstanding water pollution rules.
The Bozeman-based Upper Missouri Waterkeeper group said a set of replacement rules proposed by the Montana Department of Environmental Quality will allow more nutrient pollution to enter streams, rivers and other waterways across the state.
The US Environmental Protection Agency has oversight of the state's pollution rules and is required to approve or reject the changes but has failed to do so, according to the lawsuit filed on March 24 in US District Court in Great Falls.
Nutrient pollution comes from farm fertilizer, industrial plants, treated sewage waste, pet waste and numerous other sources. It can be harmful to fish and human health by encouraging the growth of algae blooms that are sometimes toxic.
Montana's Republican-dominated Legislature last year repealed longstanding rules that dictated specific water pollution limits, also known as numeric standards. Those limits are being replaced with "narrative" standards that describe what conditions should be present for a waterbody that's free of pollution.
State officials have said the rules would protect rivers and streams that are vital to the state's tourism and recreation industries, while creating flexibility in how nutrients get reduced by polluters.
They have rejected concerns that the rules would degrade waterways.
EPA spokesperson Richard Mylott said the agency had no comment on the litigation against the agency.
IDAHO
Governor signs law to boost execution drug secrecy
BOISE — Idaho Gov. Brad Little signed into law a bill that increases the secrecy surrounding Idaho's execution drugs.
The Republican governor signed the bill on March 23 after it passed the Senate 21-14 and the House 38-30.
The law prohibits Idaho officials from revealing where they obtain the drugs used in lethal injections, even if the officials are ordered to do so by the courts.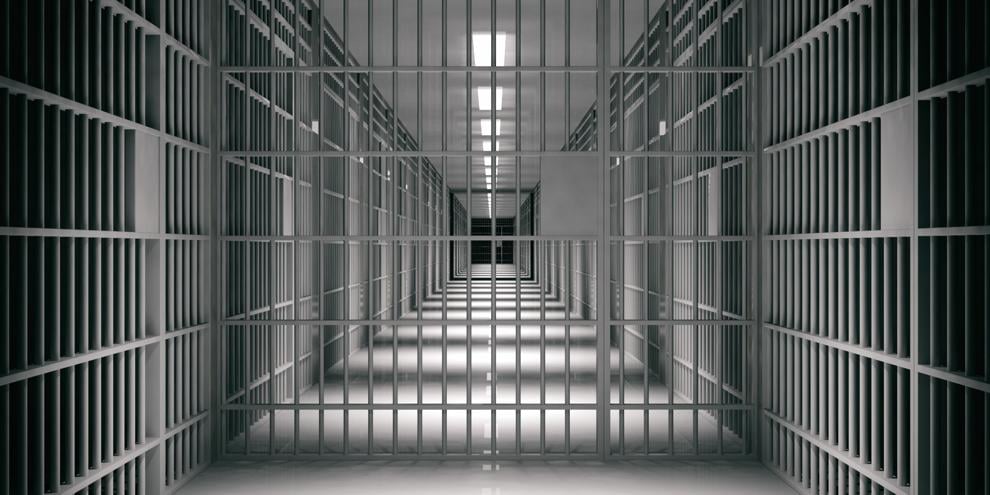 The legislation drew passionate debate from Republican and Democratic opponents who said it would be challenged in court, that executions require more transparency rather than less and that it would reduce public trust in the state's execution process.
But supporters said the bill was the only way that the state would be able to continue to carry out lawful executions, because no suppliers of lethal injection chemicals will sell the drugs to the state without guaranteed confidentiality.
Republican Sen. Todd Lakey, one of the bill's sponsors, said the drugs are tested for efficacy before they are used and that the Idaho Department of Correction takes executions seriously. Nineteen other states have similar confidentiality provisions, he said.
ARIZONA
Legislature approves 15-week abortion ban
PHOENIX — The Arizona Legislature on March 24 joined the growing list of Republican-led states to pass aggressive anti-abortion legislation as the conservative US Supreme Court is considering ratcheting back abortion rights that have been in place for nearly 50 years.
The House voted on party lines to outlaw abortion after 15 weeks of pregnancy, mirroring a Mississippi law now being considered by the nation's high court.
The bill explicitly says it does not overrule a state law in place for more than 100 years that would ban abortion outright if the Supreme Court overrules Roe v. Wade, the 1973 case that enshrined the right to abortion in law.
The bill now goes to Republican Gov. Doug Ducey, an abortion opponent who has signed every piece of anti-abortion legislation that has reached his desk since he took office in 2015.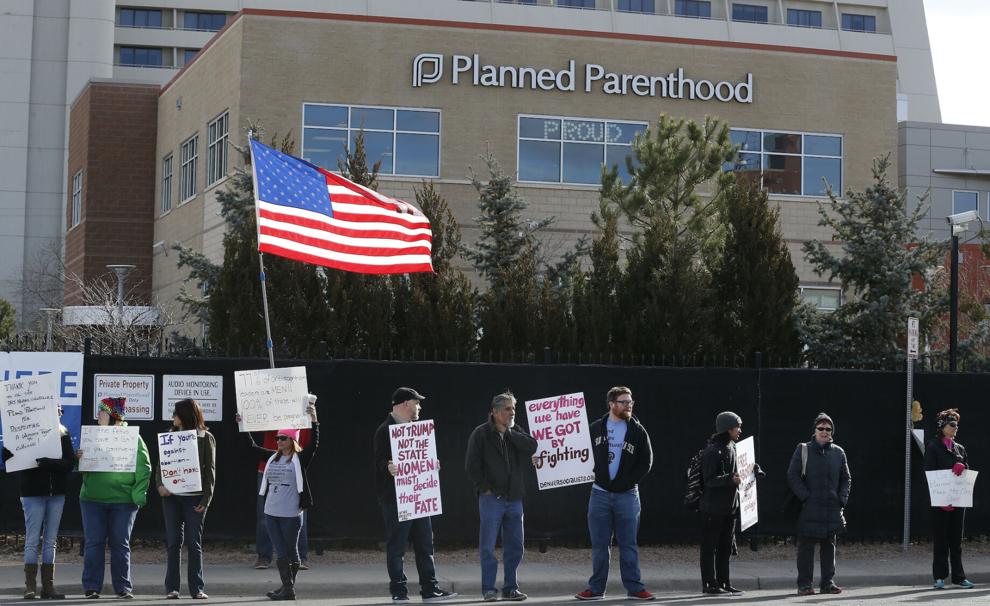 The Arizona 15-week abortion ban bill contains no exceptions for rape or incest and would also bar abortions for families that learn later on in a pregnancy that a fetus is not viable. It contains exemptions for medical emergencies in which the mother is at risk of dying or having permanent, irreversible injury.
The measure was pushed by the Center for Arizona Policy, a prominent social conservative group that pushes religious freedom, anti-abortion and parental rights bills that wields great power among Republican lawmakers.
Minority Democrats have said the measure is unconstitutional and that any ban would disproportionally impact poor and minority women who won't be able to travel to states without strict abortion laws.
But Sen. Nancy Barto, the Republican sponsor of the bill, has said she hopes the high court upholds Mississippi's law banning abortion after 15 weeks.
Under current abortion rulings, abortion is legal until the point of a fetus can survive outside the womb, which is usually around 24 weeks.
Barto's bill would make it a crime for a doctor to perform an abortion after 15 weeks but would prohibit the prosecution of pregnant people for receiving one. Doctors could face felon charges and lose their license to practice medicine.
NEW MEXICO
Oil companies join fight against nuclear waste facilities
CARLSBAD — Oil companies operating in the most active oilfield in the United States are the latest opponents of plans to store spent nuclear fuel from commercial power plants in the Permian Basin.
Federal regulators already have granted a license for one interim storage project in West Texas, and developers are awaiting approval for a similar facility in southeastern New Mexico.
Tommy Taylor, chairman of the Permian Basin Coalition, said in a recent statement that rising gas prices and global tensions involving Russia — one of the world's largest oil producers — should be a concern.
The coalition has called on Congress to include language to block the storage projects in the federal omnibus spending package, the Carlsbad Current-Argus reported.
The coalition's members include Shell Oil Company, the Texas Oil and Gas Association and dozens of Texas cities, counties and chambers of commerce.
The Nuclear Regulator Commission recently granted a license to Waste Control Specialists for a storage facility in Andrews, Texas. They're still considering an application by Holtec International for a similar facility just to the west of the state line in New Mexico.
Both facilities would see thousands of metric tons of spent fuel shipped into Texas and New Mexico from nuclear power plants around the country for temporary storage pending development of a permanent repository.
Critics, including top elected officials from Texas and New Mexico, have voiced concerns because the federal government lacks any plans for a permanent resting place for the radioactive waste.
Bandelier officials assessing the area of ​​fatal rock fall
LOS ALAMOS — Officials are assessing the area of ​​Bandelier National Monument in northern New Mexico where an Illinois woman was killed when struck by a falling rock while climbing a ladder to reach a canyon alcove.
Monument officials said Brenda Holzer, 54, was fatally injured on March 23 while climbing the second of four ladders to reach the Alcove House.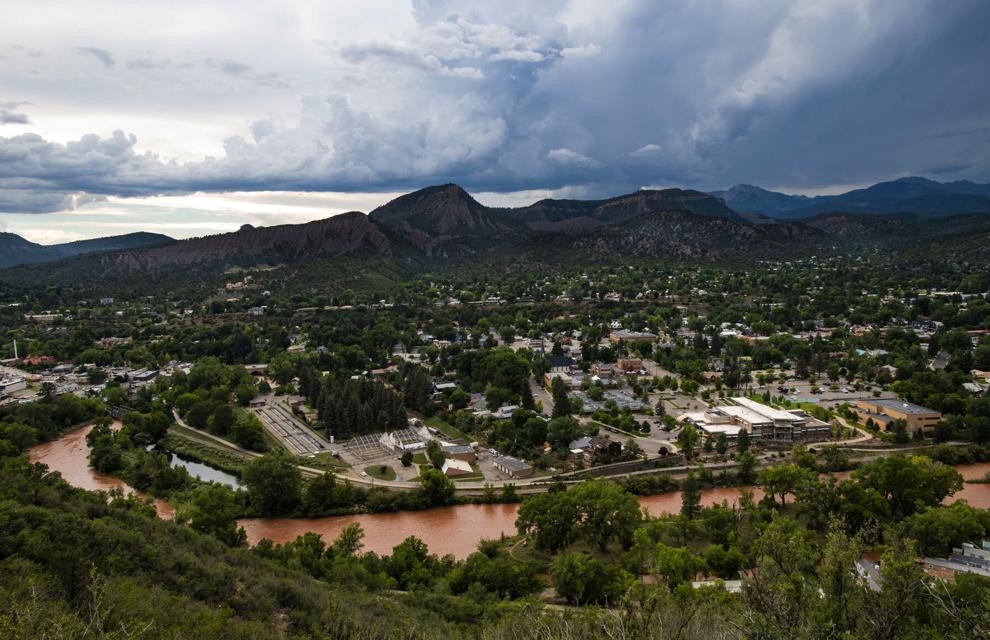 Bandelier spokesperson Joanie Budzileni told the Santa Fe New Mexican there was no evidence the falling rock was caused by another person and that the Alcove House hadn't experienced a similar incident in recent history.
Officials were "assessing and investigating the entire Alcove House area," which was closed after the incident, Budzileni said in an email.
Longtime climber Peter Olson of Santa Fe said wintertime snow melting in the cracks of rock formations can expand and dislodge rocks over time. A snowstorm blanketed the area earlier this week.
Olson said people who develop rock climbing routes try to remove dangerous rocks that might fall.
"But places like Bandelier are not really a rock climbing area," Olson added. "It's a historic area with ladders and who knows what type of mitigation they did above it."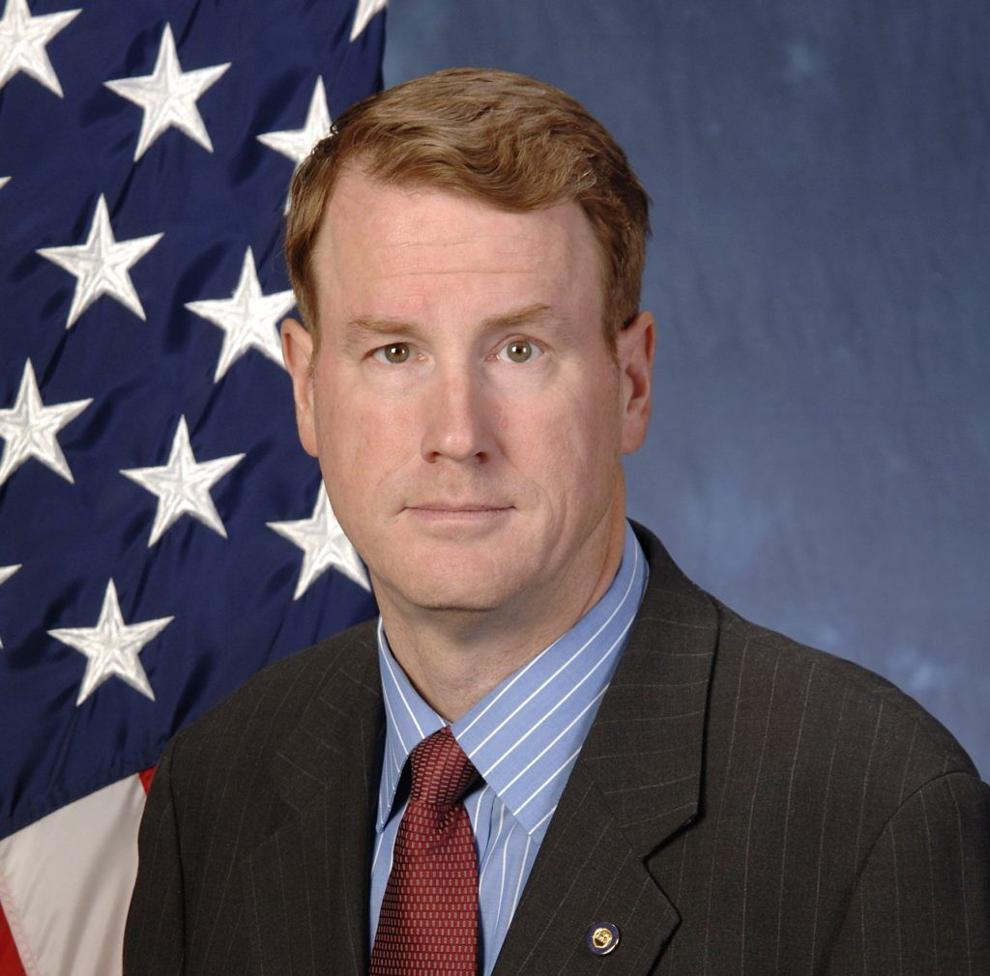 If you are like me (Ed: not very likely…) you look forward every week to the Colorado Politics section entitled Out West Roundup (we are in th…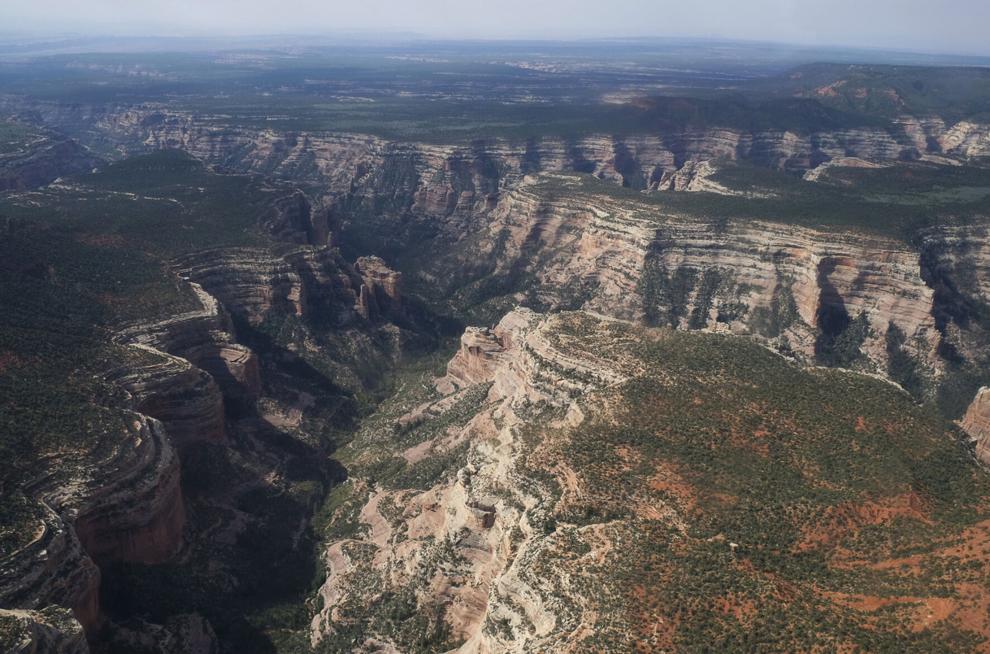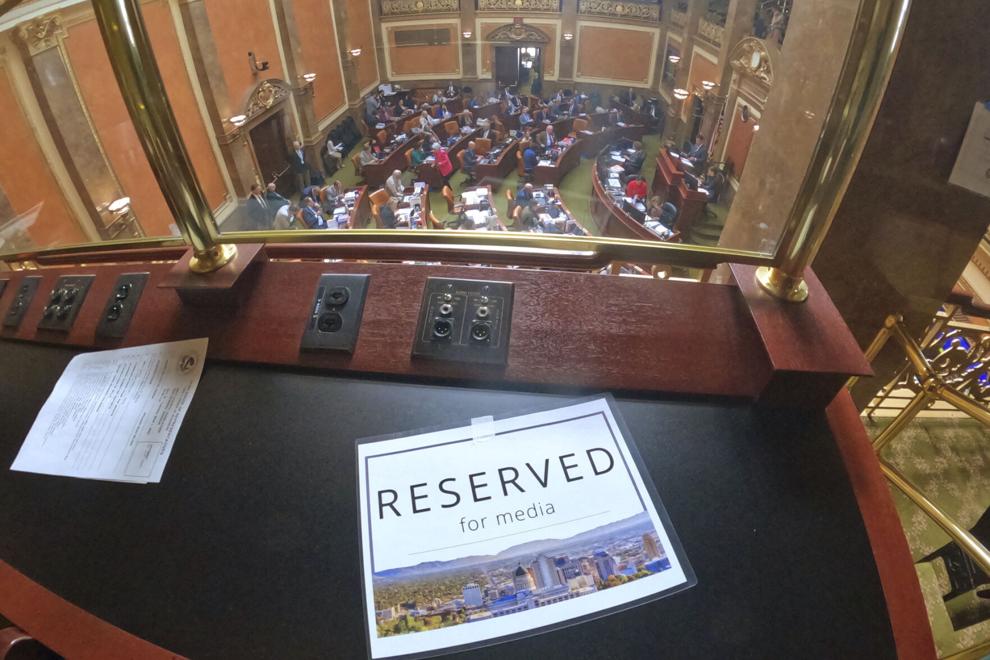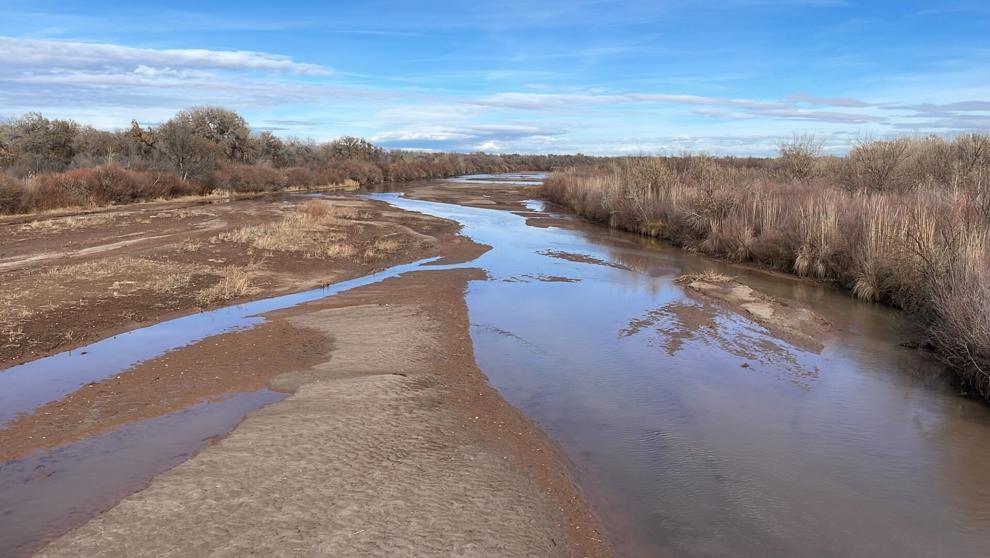 .