Oceans
Sisters oceans apart | Local News
For the Cassidy sisters, McKenzie and Madison, while their lives are intertwined, right now, they're both oceans apart — literally and figuratively.
That's because for the Citrus County natives, though even though they're both in the US Navy and happen to be stationed together in San Diego, they're military careers have them on different paths as well as different aircraft carriers.
McKenzie, 24, who graduated in 2016 from Citrus High School, joined the US Navy in 2019 while her sister, 21-year-old Madison, a 2019 Citrus graduate, followed suit, enlisting in April 2020 amid the COVID-19 pandemic.
McKenzie, who had taken a number of college classes, was living in Atlanta while Madison was enrolled full-time at Santa Fe College in Alachua County.
"After moving to Atlanta for a few years, my sister and I decided to talk to a Navy recruiter because we both were in similar situations of discontentment and wanted to do something different and more positive with our lives," said McKenzie, who during high school was involved very heavily with Chorus and Breez'and played piano for them. "I took many AP classes with the hopes of getting into a good college like most kids do, however college, as beneficial as it can be for some, was just. not the right fit for me at the time. "
McKenzie, who now serves aboard the USS Carl Vinson, is a nuclear machinist mate, which involved a two-year education provided by the US Navy in South Carolina. Upon finishing the rigorous schooling in nuclear science and becoming qualified, she said she was picked An ELT is in charge of maintaining chemistry and radiological controls of the plant, McKenzie explained, and in charge of monitoring the safety and efficiency of the Reactor. I am now. like my sister mentioned, stationed in San Diego on the USS Carl Vinson.
"For me, being ashore means a lot of maintenance and a lot of jobs that can only get done when the reactor is shut down," McKenzie said. to go home at night to my house and my dog, Jack, and my husband, Cyril, who is currently serving on the submarine USS Scranton.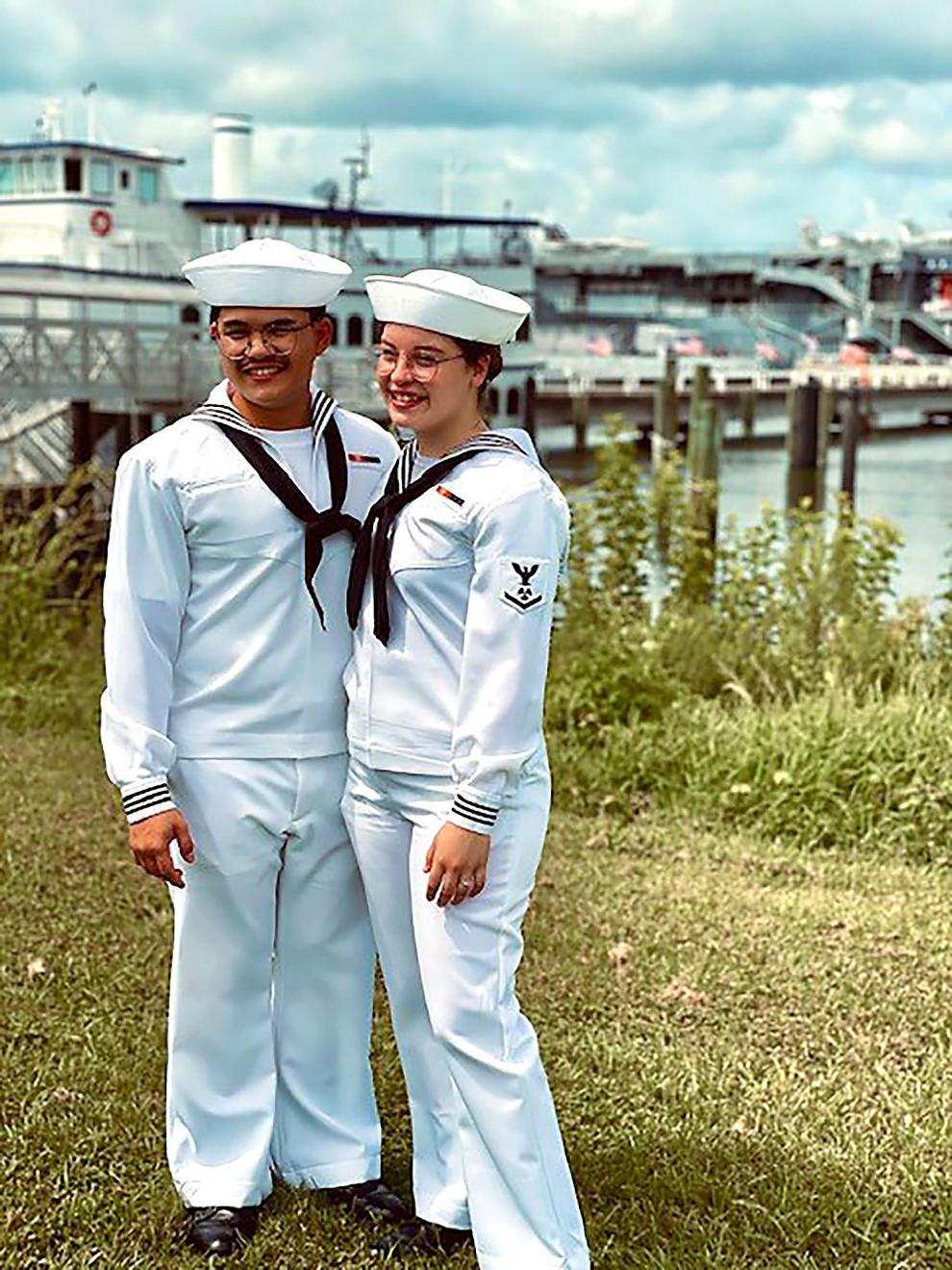 "Being at sea is a little easier in some regards because there is less maintenance and more of a routine than anything, but it is definitely more difficult in the sense that you are away from everyone you love."
The decision to join the Navy was the result of working full-time as well as going to college full-time in Gainesville, Madison said. A Florida Bright Futures scholarship recipient, Madison knew that whatever path she chose, she would need to make sure she had a way to pay for the rest of her degree.
"It was extremely taxing and I felt like I needed something different in my life," she said, noting she was completing her Associate's in Business Administration. a tour as a machinist's mate in the Navy back in the 1960s. He spoke of his time in the Navy often and encouraged me to consider joining. "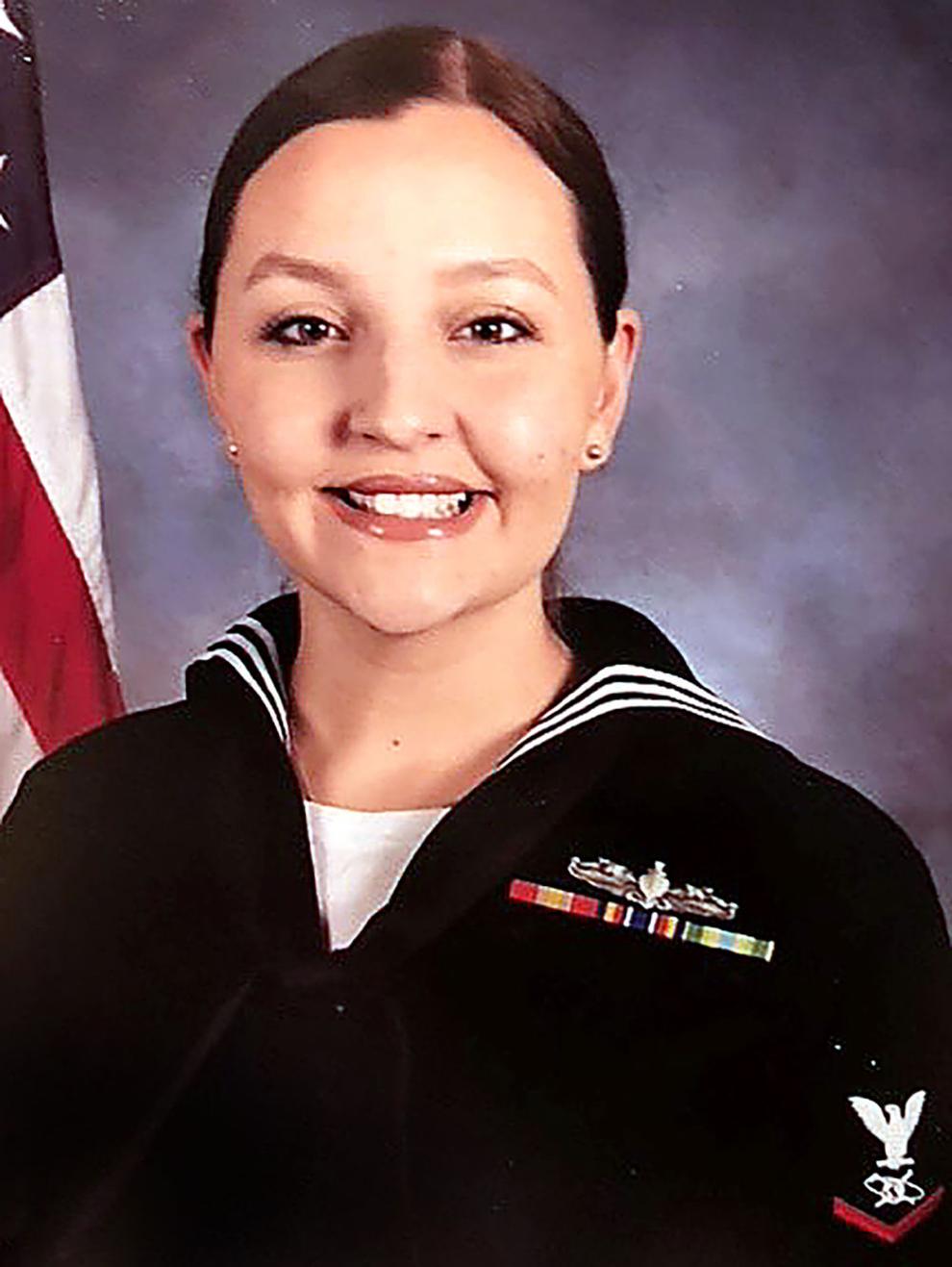 Madison, who parlayed her high school hobby of photography into a role as a mass communication specialist (public affairs), serving aboard the USS Abraham Lincoln, which is currently deployed in the US 7th Fleet conducting routine operations.
"I love photography and having the opportunity to be creative, and being involved in so many high-visibility events that showcase America's force as a nation is something that goes beyond what I ever could have imagined for my life," said Madison, who played tennis and soccer at Citrus High, but spent most of her free time participating in school clubs such as Key Club / Kiwanis, Rotary, Future Business Leaders of America and National Junior Honor Society.
"Life on a carrier is very different than I ever could have expected," Madison added.
When the USS Abraham Lincoln is in port, she goes to work in the morning and leaves for the night like everyone else, the only difference being that it's on a giant ship that can land aircraft on its flight deck. When they are out to sea The ship has been involved in many exercises with US allies and partners here in the 7th Fleet.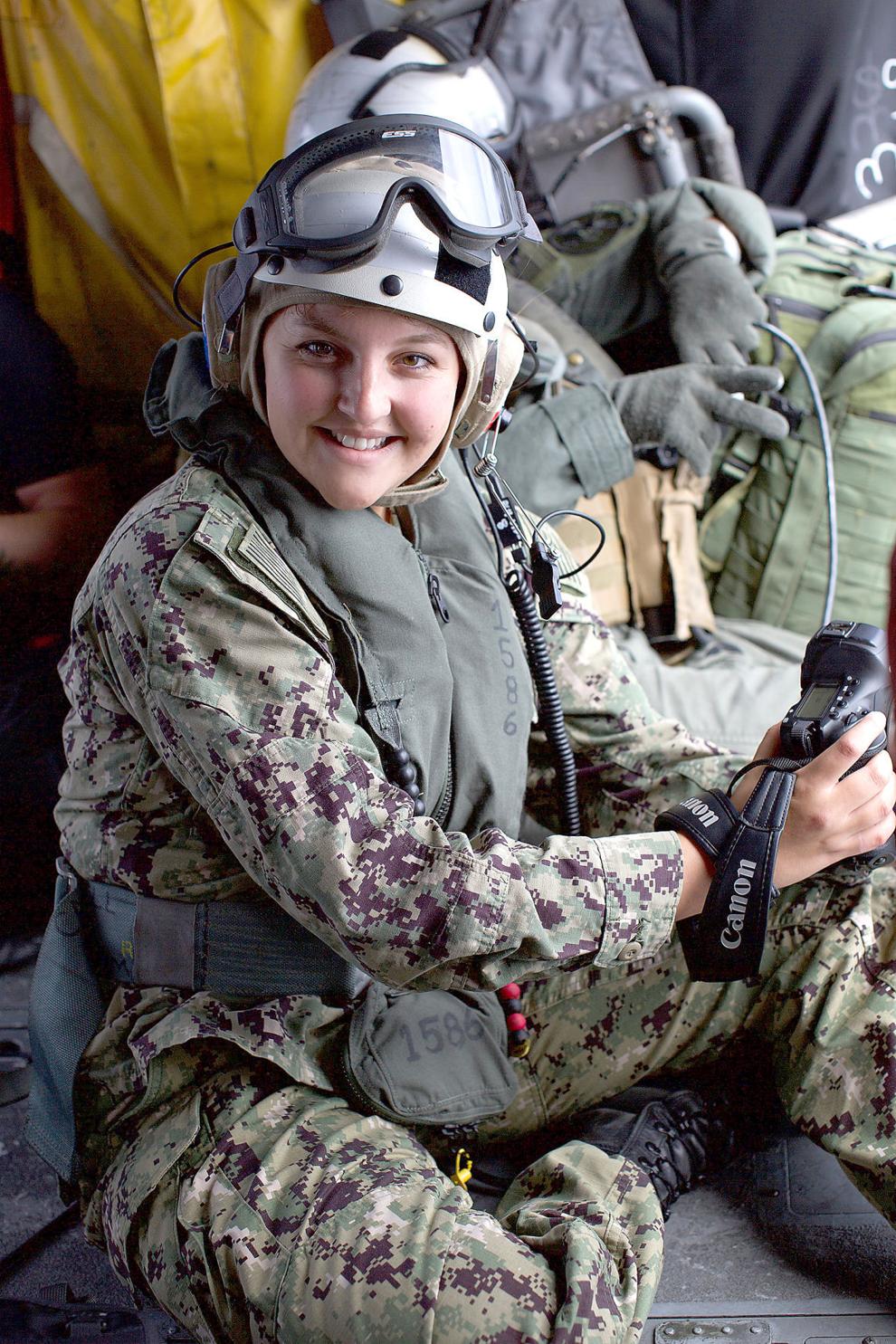 "I would say the hardest thing about being on month four of deployment is going so long without communication to the outside world," Madison said. "There are times when we don't have internet for days or weeks. It's hard not to feel. homesick after so long. "
Despite months-long deployments and long work hours, neither regret serving in the armed forces.
"The best part of military service is definitely the benefits," McKenzie said, "and the feeling of pride you get in knowing that everything you're doing, no matter how difficult it can be, is ultimately helping to keep places like Citrus County safe. I also can't wait to see more of the world and other countries when I go on deployment next year some time. "
Madison agreed.
"The best part of military life definitely the connections and friends that I have made," she said. "Being in the service is much harder than I thought it would be and it helps to know that there are others going through it with me. It is a very character-building experience and I know I wouldn't have grown this much as a person had I not joined. "
While both are enjoying their current enlistment, the sisters do have their sights set on their post-Navy time.
"I currently look at the Navy as a stepping stone for my career, one that is going to put me in position for something yet to come, but who knows if I will make it a career," Madison said about re-enlisting. I still have quite a bit of time left on my contract to decide which path to take. "
McKenzie fully plans to rejoin the civilian world after her contract is up.
"I hope to find work as a lab technician in addition to starting and raising a family," she said.
..