Most people I know in the promotional products industry, while dedicated to beating the drum for swag, agree it's up to all of us to do the heavy lifting and work towards real change to reduce waste and encourage sustainability. We live on this planet, too. This starts with selecting the right product, so it is loved and kept. That's the role of the thousands of distributors worldwide. Investing in serious efforts to reduce waste is the right thing to do and many industrial companies are aggressively practicing what others recently preached in a recent anti-swag story.
Ours is a $23.2 billion industry and transforming it will take time, but make no mistake, change is under way. A few examples: Promo companies turning old wine bottles into drinking glasses, fostering corporate initiatives to shift sustainable products in every category, utilizing paper and other plantable promo that get messages across without adding to waste.
Many of the small, family-owned businesses and start-ups that make up about 85% of our industry have become more socially conscious than even a couple of years ago, distributing more eco-friendly, affordable and American-made goods – while employing people in their community.
I wish the anti-swag author had talked to more consumers who appreciate quality swag, called me for comment or interviewed more industry people making real strides in sustainability efforts. That said, we can find common ground on a few points:
• Recycle used swag by donating to homeless shelters. According to ASI's research (asicentral.com/research), most consumers worldwide report they'll give away a promo product they're finished with versus throwing or filing it away. Ben Grossman's SwagCycle is a perfect example of the industry jumping on this bandwagon.
• Help organizations gain brand awareness through charitable giving. Tons of promo suppliers incorporate charity/give back into products now: SanMar Canvas for Good. Charles River Cares. Gildan's extensive charitable/social responsibility program.
• Sell quality products that are more sustainable and ethically sourced. Earlier this year ASI launched Promo for the Planet to help us all build a more sustainable and socially responsible industry.
For all of our futures, it's imperative suppliers and distributors focus on responsible sourcing, using products that can be recycled whenever possible and to consider social responsibility and the environment throughout the entire supply chain. It's good for the environment, and for business – especially for companies seeking to capture younger buyers.
ASI will also keep pushing end-buyers to work with trusted distributors to find products that people will use, keep and appreciate for years to come. But it's up to all of us in the industry to spread the word as well, wherever and whenever we can. We can, I promise you, be both pro-swag and pro-planet.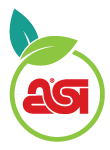 Promo for the Planet is your destination for the latest news, biggest trends and best ideas to help build a more sustainable and socially-responsible industry.
.